My Streets Ireland believes in breaking the mould. We believe in empowering people with education. We believe in changing stereotypes with storytelling. Everyone of our guides has experienced, or is experiencing, homelessness. They understand the streets that run through our towns and cities better than anyone else. Here they are.
Dublin Guides
I'm originally from Finland, but I left there 2001. I lived 4 years in Spain, and 11 years in Australia, before I arrived to Ireland. Six months after arriving to Ireland, I was illegally evicted, and I ended up homeless, living in my car with my pets; Two dogs I brought with me from Australia and 2 kittens I rescued two months earlier. After almost two years of court battles, the landlord who illegally evicted me, is still refusing to pay the compensation ordered by the courts, which makes me question the effectiveness of the Irish legal system. I'm currently living in uninsulated and unheated caravan on a farm in south of County Wicklow. It's not too bad in the summer, but after two cold winters there I hope I can afford something warmer before next winter. I'm very lucky to have that place though, because it's a safe place for my pets, and my current landlord is very nice. I love acting and film making and studied acting in Australia for 3years, and graduated with Advanced Diploma in Stage and Screen Acting. I have done some short acting courses here in Ireland to brush up my skills, and some extra work on Vikings and Game of Thrones, and other series and feature films. I have interest in Viking Sagas, especially Goddess Freya, which is the reason why I wanted to do a tour about Viking Dublin.
I didn't have an easy childhood but I always thought my life would be normal as an adult. It didn't turn out like that; I got involved with the wrong crowd when I was teenager and became homeless when I was 20. I didn't feel safe in my home and just left one day and didn't go back. I slept for three years in parks and beside the canal until a year ago when I got a house. I have two dogs that I love more than anyone and they live with me now. I didn't like school when I was there but love learning now and am back in college learning to read and write better. My Streets has made me much more confident in my ability. I used drugs for years but am off everything now. I'm even on a selection panel for the special Olympics basketball team. There was one night in my tent in the Phoenix Park where I broke down in tears and knew I couldn't do it anymore. I want to tell people that if I can turn my life around so can they. I would like everyone to be kind to people who down on their luck!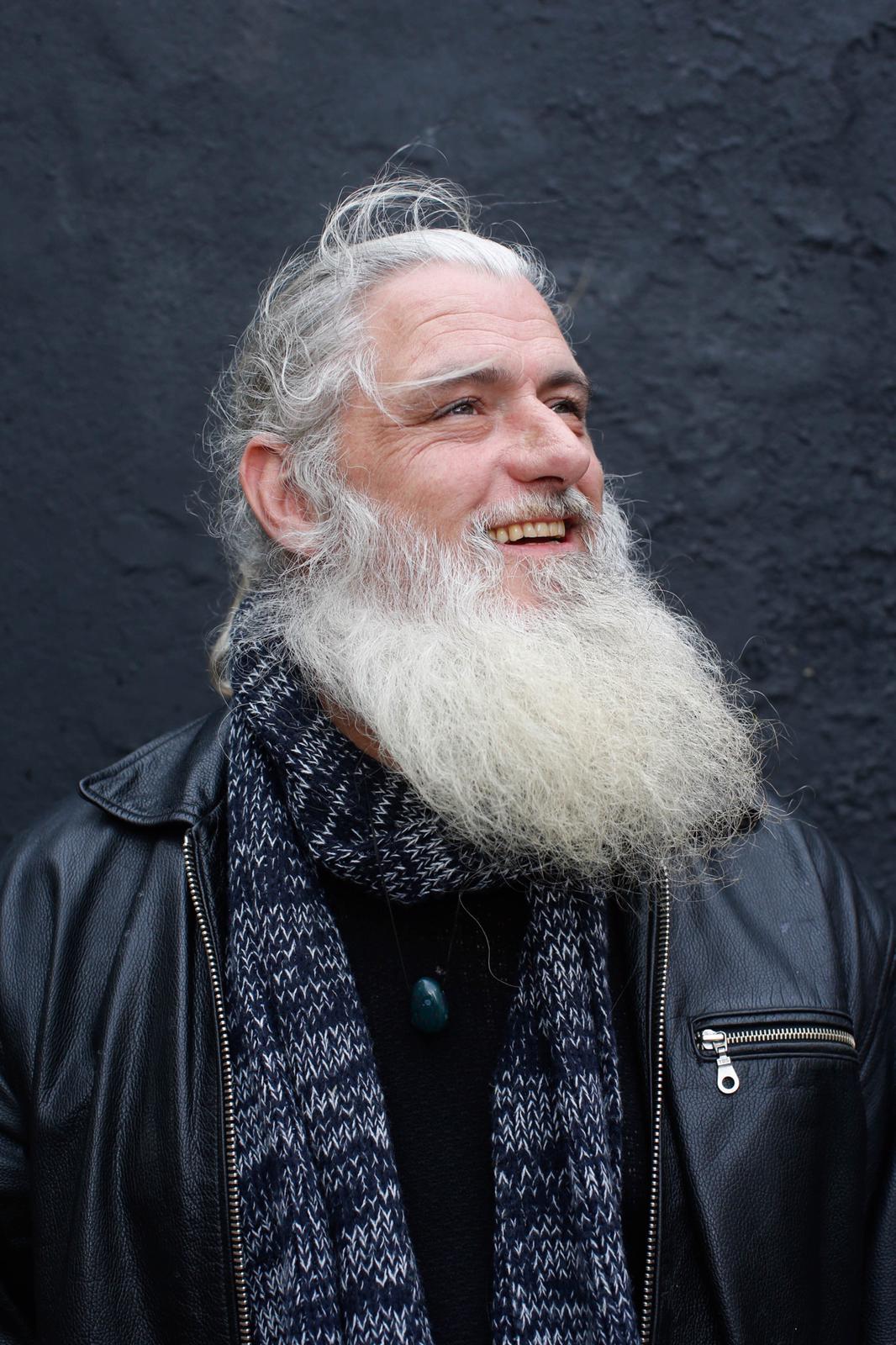 I was rared in Tallaght when Tallaght was a village. As a child I worked on my grandfathers farm and could do a grown man's work by the age of 12. I've put my hand to many things in my life; landscape gardening, music, acting and high end santa claus gigs at christmas time. My father's death 18 years ago really affected me. I hit the drink on and off over the years that followed and became homeless for the first time three years ago. People tell me I'm a character and maybe they are right. At least I'm interested in people with stories, characters, like Brendan Behan, Luke Kelly, Patrick Kavanagh. People bedivlled by drink, loveable rogues whose passing makes the world a darker place. Maybe I see some similarities between them and me. And just like them, I only scare people who scare easy!
I've been a My Streets guide since the show went on the road in 2014. My life has changed a lot in the last five years. I live in my own house and have my own car now and do Food Cloud collections for the community centre in Moneymore. I used to be a very heavy drinker and it almost ruined my life; I lost everything and spent years homeless. I haven't touched a drop now in five years. I'm a traveler and was never given a chance in school; the teachers used to put me sitting down the back of the class and I learned very little. I've learned to read and write recently to help me learn with My Streets.I give tours with Cyril, I play the harmonica and tell the odd joke and he does the history!
I'm 75 years old and still working; I must be the oldest working man in Drogheda! I became involved in My Streets when it was first set up out of Drogheda Homeless Aid and Drogheda Civic Trust five years ago. I had lived there years before that after I was first referred to Drogheda Homeless Aid and subsequently settled in the town. I'm from the midlands originally. I have a passion for history and politics and love walking people through Drogheda's fascinating thousand year history.